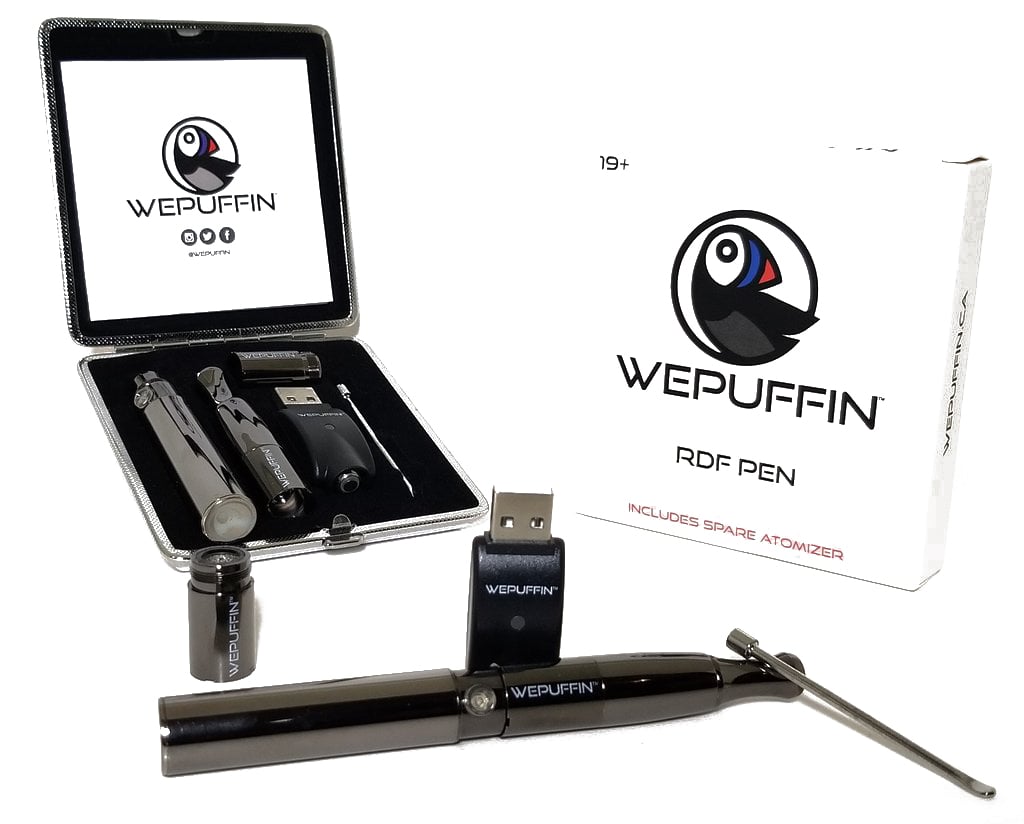 RDF Extract Vaporizer Pen by WePuffin
RDF Extract Vaporizer Pen by WePuffin is made for extracts such as wax, shatter, rosin, and live resin and other formats with similar consistency.
The RDF extract pen is used by putting your extract on the quartz rods in the atomizer bowl. After turning the device on with 5 quick clicks of the button, you're ready to go.
Thanks to the near instantaneous heating time, you're blowing satisfying clouds of vapor in moments. We recommend holding the button for 2-3 seconds while inhaling at first until you learn what works best for you!
You can select the temperature setting of your choice by clicking the button again quickly 4 times, the battery will remain on this setting until you change it.
Included in the box:
•Deep bowl dual quartz rod atomizer x2
•Long lasting battery
•USB Charger
•Stainless steel load and tamp tool
•Hard shell case
Features:
•3 Temperature settings (low, medium, high)
•Smudge resistant gun metal finish
•Industry standard 510 thread
•Elevated air passages to avoid clogs and leaks
•15 Second auto-shut off safety feature to prevent overheating
•Hand assembled with no glues
•Designed in Canada